Canadian Clay and Glass Gallery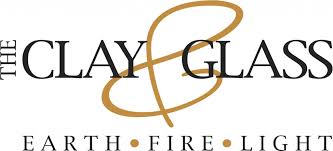 The Canadian Clay and Glass Gallery is a long-standing site of excellence and a destination for contemporary art for international tourists and regional citizens in Waterloo. The Gallery places an emphasis on Canadian artists while exhibitions will also support international artists. People who return to The Clay & Glass Gallery come to understand that the Gallery is a space with dynamic exhibitions, ever-changing hands-on programs and multiple opportunities for learning.
Services:
Camps
For children 7-11, the Gallery offers a week of French immersion art camp during the summer holiday. Children will explore creative play with dynamic instructors and inventive projects in clay sculpture as well as other art materials.
Programs
The Gallery provides supportive educational programs to people from across the region. Using exhibitions as a starting point, participants develop art vocabulary, art appreciation and cultivate confidence in their interpretation of contemporary artworks.
Programs available include: After-school group programs, youth group programs, Art4teens and 'Play with Clay' family program.
 Field Trips
Canadian Clay and Glass Gallery offers an educational field trip program  for students in kindergarten to grade 8. The curriculum-based program fosters visual literacy, engages imaginations and encourages creativity. The two-hour field trip begins with a guided tour through the current exhibition followed by a hands-on studio workshop in clay sculpture. Exhibition tours are delivered in English, but studio programs can be delivered in French by request.