Gérald Laroche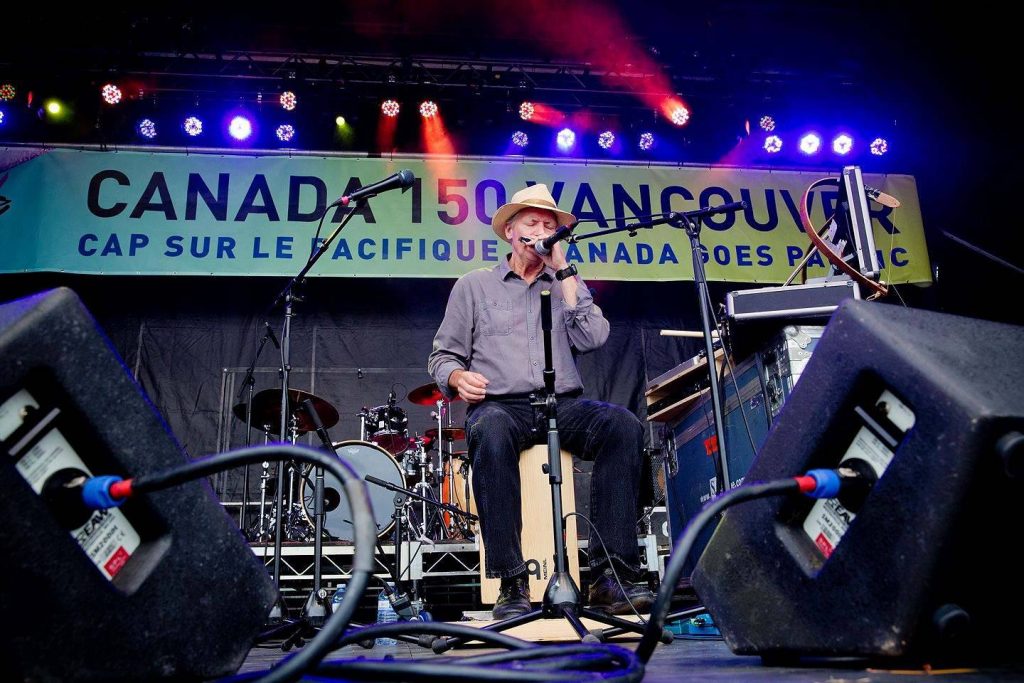 The JUNO Award winning master of the harmonica has been compared to the legends of the harmonica: Larry Adler, Sonny Terry and Sonny Boy Williamson. The sounds he creates with his myriad harmonicas is truly astonishing. His music is highly original as well, reflecting his French Canadian and Manitoba voyageur roots but incorporating the music of the world. His compositions express his past and present, the people he has met and the places he has been.
These images explode from the harmonica when he plays and tells his stories and legends in French and English.
In addition to over 60 various harmonicas, he also uses the penny whistle, Indian mouthbow, fiddle bow, jaw harp and other percussive toys to create his unique fusion of musical styles: French-Canadian, Zydeco, Cajun, boogie, African rhythms, blues and Celtic.
Gérald Laroche is a master of his instrument and will often play up to 25 different harmonicas in a concert, while he carries nearly 60 of them on tour.