LA FÉDÉRATION DE LA JEUNESSE CANADIENNE-FRANÇAISE (FJCF)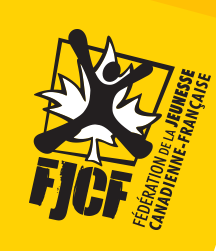 Founded in 1974 in Moncton, New Brunswick, the FJCF coordinates activities and initiatives, in partnership with community members of nine provinces and two territories, to meet the needs of Canada's minority French-speaking youth.
The Board of Directors of the FJCF includes a representative from each provincial or territorial member association, in addition to a chair a vice-chair and a treasurer.
The events are of significant size, for example, The Pancanadian Youth Forum, the Parlement jeunesse pancanadien and Les Jeux de la francophonie canadienne.