MaVieTECHNO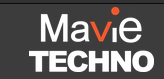 MaVieTECHNO contains a multitude of activities and resources to spark the technological awakening and develop the digital skills of young people.
This simple and user-friendly research tool is intended for school staff and parents. MaVieTECHNO also highlights the diversity of the offer in promoting and developing digital literacy among young people.
A variety of activities can be done with the teacher, in the classroom, outside the classroom and outside school hours.
For MaVieTECHNO, the theme of digital literacy refers to the importance of stimulating technological awareness among young people and developing their technological skills and know-how. These two types of learning are considered transversal skills, now at the heart of the future professions, and necessary to evolve in a digital world.