New Brunswick-Quebec Exchange Program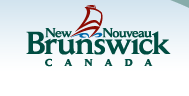 The New Brunswick-Québec Student Exchange Program is a reciprocal exchange program that has operated in New Brunswick for more than 30 years.
Francophone students from Québec live with New Brunswick families for three months in the fall and attend New Brunswick high schools. Later in the school year, students from New Brunswick live with Québec families for three months and attend Québec high schools.
It is a wonderful opportunity for students to enhance their language abilities, develop self-confidence and discover Francophone culture firsthand.
Application to participate is made in Grades 9 and 10 for Post-Intensive French or French Immersion students and participation occurs in Grade 10 or 11 during the next academic year.
The program is designed to give the participating student an opportunity to:
1. Improve their knowledge of French as a second language;
2. Learn about the Francophone culture;
3. Experience a new school system; and
4. Experience personal growth in areas such as social skills and independence.