Théâtre français de Toronto (TfT)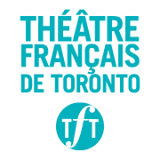 Théâtre français de Toronto ( TfT ) has become one of the most important French theater companies in Canada. It presents five productions for general audiences, two for teenage audiences and two productions for children. Its audience is made up of francophones and francophiles and of anglophones who come to the subtitled performances.
Services:
Programs
Play, have fun in French and discover the world of theatre! TfT offers French drama classes for young people from 5 to 13 years of age in a recreational and playful setting.  Participants in the program will explore fairy-tales, be introduced to theatre, learn to reveal their personality, better channel their energy and emotions and develop their ability to listen to others.
Field Trips
Théâtre français de Toronto offers Student Matinées for most of its productions. School Matinées are presented in French (no surtitles in English). Children will enjoy an afternoon full of fun and an appreciation for the arts!