Flammèche Théâtre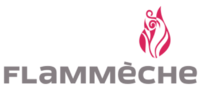 Since 1994, the founder and artistic director of Flammèche Théâtre, Natalie Labossière, has tickled audiences in the West and North through animation and puppetry in environments as varied as classrooms, conferences and live outdoor performances.
Natalie launched Flammèche Théâtre in 2010, in Yellowknife in the Northwest Territories, in order to forge links with other puppet and storytelling artists and encourage the creation of new works.
Flammèche Théâtre creates moments of togetherness, whether on stage, in the classroom or around a campfire. The shared stories invite us to travel, to better know and understand each other.
The puppet and the tale are real magic kits, accessible and versatile! The creation of original shows, tailor-made training workshops and the artistic direction of projects are part of the expertise of Flammèche Théâtre, which offers:
school workshops
professional training for artists
professional training for educators and teachers
community workshops
Go to the Workshops and Training page for more information!