The Senate Page Program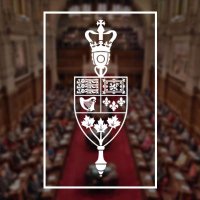 Each year, fifteen university students from across Canada are selected to participate in the Senate Page Program. The Senate pages are responsible for a wide variety of activities associated with the legislative process. Moreover, they are given a direct opportunity to further their knowledge of parliamentary procedure by exposure to the rich tradition of Canada's parliamentary system and the Senate of Canada.
Senate pages are enrolled as full-time undergraduate students in one of the four universities in the National Capital Region. They are hired on a one-year contract with the possibility of renewal for a second year. Pages also have the opportunity of remaining for a third year, if chosen as Chief Page or Deputy Chief Page.
The Senate Page Program provides a diverse and talented group of students the unique opportunity to enhance their understanding of the Senate of Canada. Under the direction of the Usher of the Black Rod, these leaders of tomorrow are given a remarkable opportunity to be the leaders of today. The pages are responsible for providing a range of services needed to ensure the effective operation of the Senate and its committees in keeping with the tradition of impartiality and non-partisanship in the Senate Administration.
To apply for the Page Program, candidates must:
Be a full-time student pursuing their first undergraduate degree, willing to live in the National Capital Region, and pursue their studies in one of the four universities;
 Not have previous experience as a page on Parliament Hill;
 Be able to communicate orally, at the advanced level, in both official languages; and
 Be a Canadian citizen or a permanent resident.